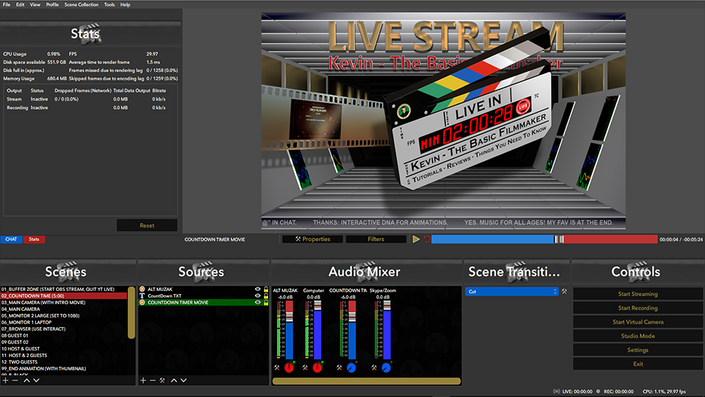 OBS MASTER COURSE
Get OBS for FREE, build it properly, and become a Live Stream and Screen Recording Ninja.
Enroll in Course
"This is an awesome course as always Kevin. I highly recommend it! Well worth the price of admission x 10! Every time I take one of your courses, I feel I have to go back and do it again due to the masses of information you provide in such an excellent understandable fashion. Good work, thanks for your time and effort as always. Stay happy and safe!" -- Michael
OBS is the best (and FREE) live stream/screen recording software available - IF YOU KNOW HOW TO BUILD IT!
If you want a step-by-step blueprint on how to BUILD a live stream and screen recording system, fully utilize Zoom, Skype, and other meeting software, and create streams and tutorials that ENGAGE your audience, this is the course for you!
NOTE
: This course also contains a FREE hand crafted theme that not only looks awesome, but is easy on the eyes.

Watch the free videos below, check out the FAQ, and decide for yourself!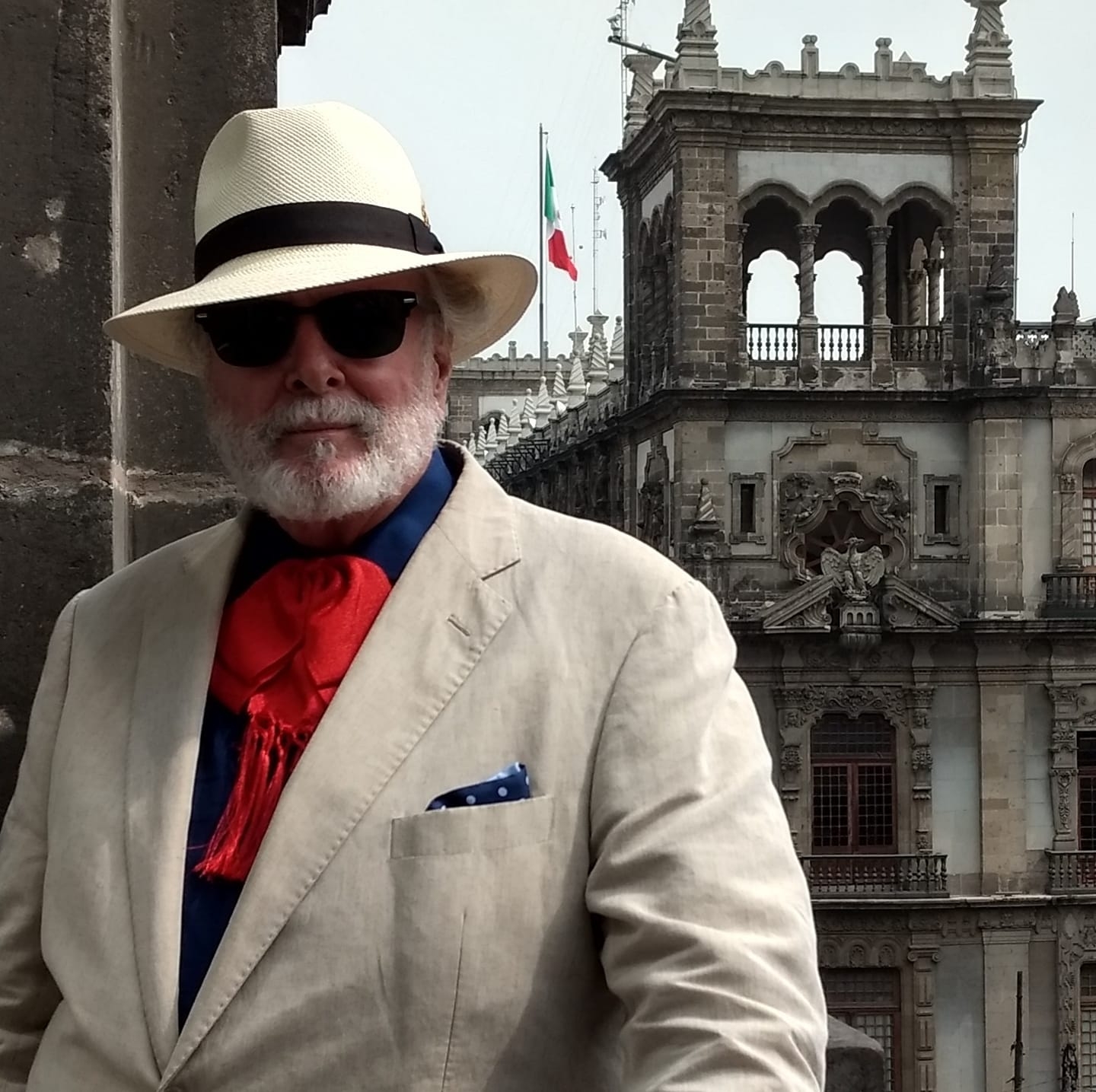 "Outstanding course. I've looked at a lot of YouTube tutorials on OBS and none came anywhere close to the depth this course does. Outstanding product!" Allen
Here's What You Get
SECTION 01: BASICS
Available in days
days after you enroll
SECTION 02: PREMINARY STEPS
Available in days
days after you enroll
SECTION 03: BACKUPS, BUFFERS, SCENES, AND MUSIC
Available in days
days after you enroll

"I recommend the OBS Master Course without reservation. As a new OBS user, I find this course easily puts me nine to twelve months ahead of where I would be if just using the software on my own and relying on YouTube tutorials. In addition, the interface improvements introduced early in the course are especially valuable. Kevin's years of experience as a trainer help him focus on fundamental strategies for building a working system in OBS while also putting interesting and advanced material into the lessons right from the start to boost motivation and maintain attention. Wonderful hands-on guide to getting the most out of OBS right away." - Robert

"I cannot express enough how happy I am for deciding to buy your OBS course. I've been blown away from day one with the quality of the content you have put together." - Ivan

"This is so great, Kevin! I also wanted to mention that when you used the highlighted cursor it made a world of difference." - Gene
Your Instructor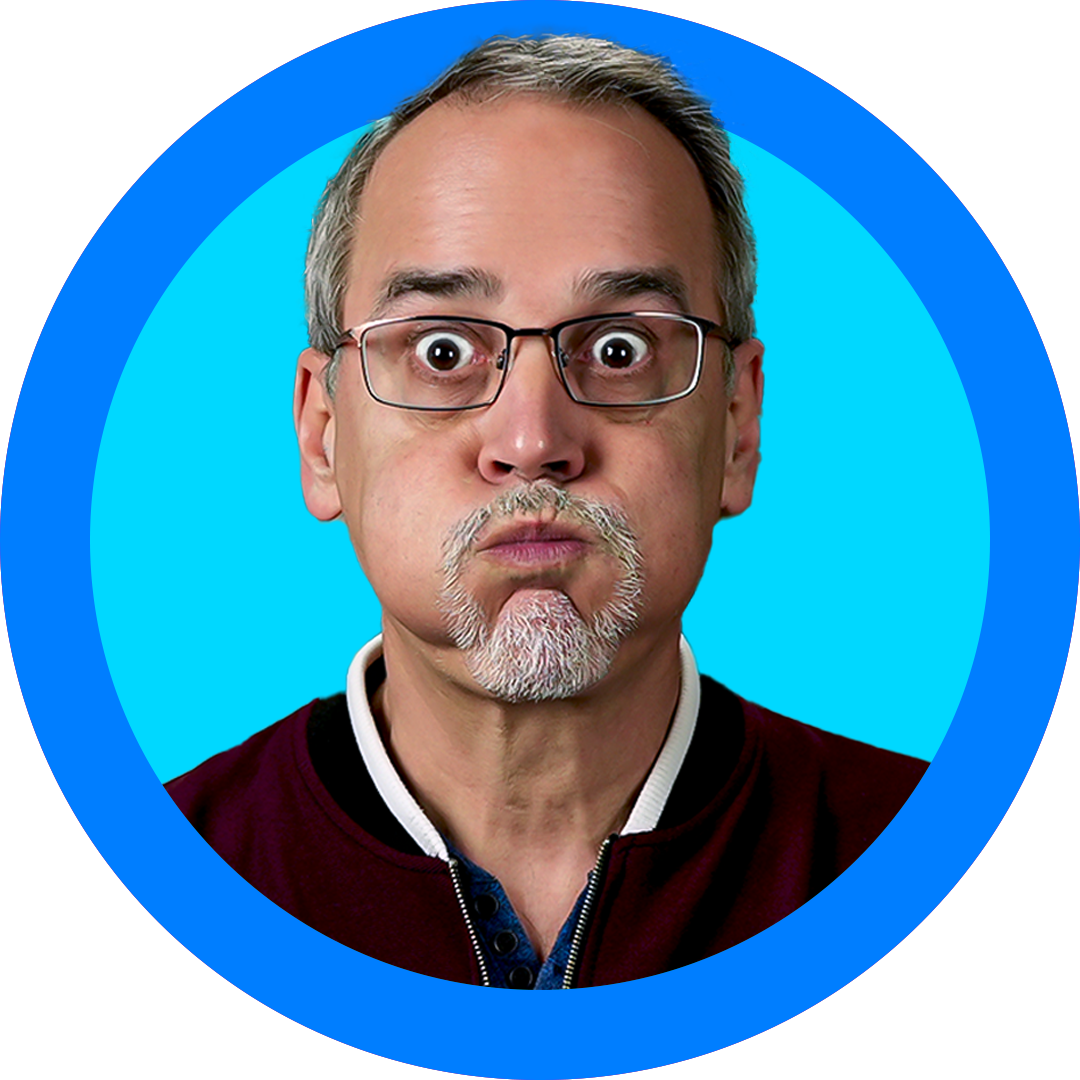 HELLO!
I'm Kevin, and many know me as the "Basic Filmmaker".
I'm more interested in what other people have to say than talking about myself, but if you must see some creds then GO TO THIS PAGE for a bio about me.


Otherwise, let's carry on and get some learning done.


Kevin - Basic Filmmaker
Frequently Asked Questions
When does the course start?
It's ready the second you enroll. You can start right away, or take as much time as you want.
How long do I have access to the course?
Forever.
What if I am unhappy with the course?
Let us know within the first 7 days, and we'll give you a full refund.
How long does the course take?
About 4 hours, BUT, it's a HANDS-ON course, so likely longer as you build your own system. You can take as long as you want (it remembers where you are, so you can return anytime and continue where you left off).
Who is the course designed for?
ANYONE who wants to use the FREE OBS software to live stream or screen record, and have a system they can use and modify now, and into the future.
What do you mean by HANDS-ON?
You download the free OBS software, and YOU build YOUR system, to your liking and needs.
Are there any prerequisites for the course?
Nope! It's made for ANYONE new to live streaming, screen recording, or using OBS.
What do I need to watch the course?
Any device - phones, tablets, computers or TVs, 24 hours a day, 7 days a week, anywhere in the world.
Aren't these pre-package solutions better?
No! Trust me, you'll hit a wall later, be asked to pay more for your "free" software, or be tied into the software you have and not be able to grow with it.
Do this software cost money?
Nope. It's free and the most supported streaming software on the planet. In fact, many of these other systems were BUILT on top of OBS.
What if I have another question?
Other Free and Paid Courses