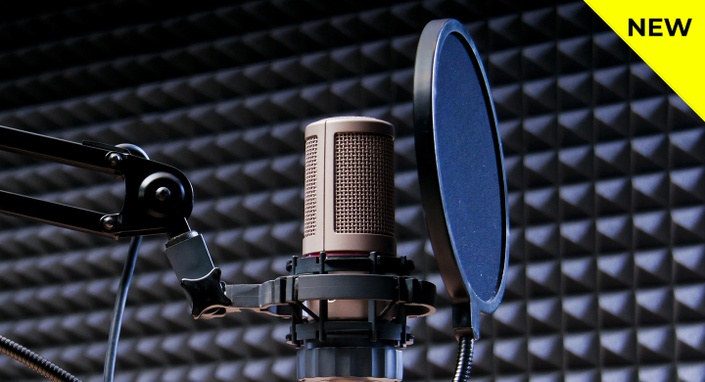 PRODUCTION SOUND FUNDAMENTALS FOR VIDEO AND FILM
Elevate you audio and sound productions (featuring Curtis Judd)
Watch Promo
Enroll in Course
🎤 WANT THE QUICK OVERVIEW? Click on the Watch Promo button above and see what Curtis has to say.
🎤 WANT YOUR AUDIO TO SOUND GOOD? It isn't about spending money on high-end microphones and recorders - nor is it your voice. It's knowing the fundamentals and how to use them in your videos and films.
🎤 WANT EXPERIENCED INSTRUCTION? This course is delivered by Curtis Judd who has specialized in corporate, short film, production and post production audio for over 13 years!
🎤 WANT TO LEARN SOMETHING YOU CAN USE? No matter what your current skill level is, beginner or pro, this course will increase the quality of your podcasts, videos, voice-overs, narrations and spoken recordings. Curtis explains how to get great great audio and sound in terms everyone can understand, no matter what their skill level.
🎤 WANT MORE CURTIS JUDD COURSES? Check out Curtis Judd's LEARN LIGHT AND SOUND SCHOOL HERE.
Here's What You Get
INTRODUCTION
Available in days
days after you enroll
MICROPHONES
Available in days
days after you enroll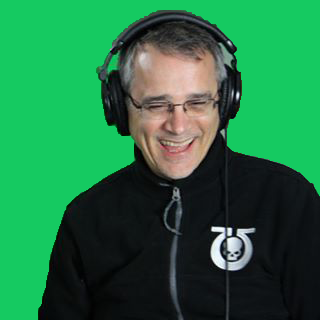 "The sound quality of recorded dialogue - the spoken words that a person hears - can make or break any commercial, film, podcast, audiobook, narration, or video. Curtis reveals some of the "secrets" to getting great recorded dialogue that ANYONE can do. The course helped me up my YouTube channel audio by 10X, which is why I am hosting it here at the university!" -- Kevin, the Basic Filmmaker
Your Instructor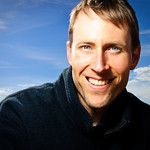 Curtis Judd has been recording and processing video sound for over 12 years. He specializes in corporate and short film production and post production. He is a self-professed audio enthusiast and a passionate instructor.
Curtis runs the popular Learn Light and Sound YouTube Channel with over 100,000 subscribers and over 13 million videos views from across the world. His second YouTube channel, Curtis Judd Audio, was designed specifically to cover sound and audio instruction, where he provides weekly live Q&As to his course students.

Frequently Asked Questions
Why did we host this course?
Hey there! Kevin, the Basic Filmmaker here. Curtis Judd was kind enough to host his audio course here at the university. I observed that most people's audio recordings suck (or can dramatically be improved). Instead of making my own, I went to an expert on sound and audio recording.
When does the course start and finish?
It starts the second you enroll and It's done when you are done. Binge it all in one day, or take one lesson a week. There's no reason to rush! The important thing is you APPLY and DO the things you are learning about, which are the real keys to learning anything.
How long do I have access to the course?
Forever! Well, for the rest of your life. Although we do honor re-incarnated individuals if they can prove previous life payment.
What if I am unhappy with the course?
It is our policy to INSTANTLY issue a refund within 7 days of purchase (although you go on Santa's naughty list). That being said, I suggest you go back through the lessons and figure out how you went from "I need this!!" to unhappy, as you have missed something - concepts or words you didn't understand, or you're not actually USING and APPLYING the information. What's important to us is that you LEARN something - the payment is secondary.
What if I don't care about audio and just want to support your efforts?
Then we have to say THANK YOU! It takes a LOT to create these courses and maintain the university, and your financial support helps make that happen!
How do I know you're legit?
Google "basic filmmaker" and behold the millions of results! Or, ask my Mom.
Favorite stupid joke?
A steel worker walks into a bar... :)
Other Free and Paid Courses