▶ LEARN HOW TO LIVE STREAM NOW
Many people across the world have been put in a situation of needing to work from home.
Teachers, instructors, students, people who do live events, and more, are all wondering how to do live streams to offer value to their customers, students, and employees.
You may have researched this and gotten blown away with jargon, complexity, advice to invest a ton of money, and more.
This course boils everything down to the basics so you can understand what live streaming is all about, how it works, how to get started without investing a ton of money, and get up and running NOW.
ENROLL NOW AND LEARN SOMETHING NEW!
▶ COURSE DETAILS
AUDIENCE:
Anyone wishing to learn the basic skills for live streaming from home.
PREREQUISITES
: None.
TOTAL RUN TIME
: Estimate at 90 minutes
ACCESS
: Lifetime
"One of the greatest things about you is that you take the time for your viewers and students more than anyone else I know. I will be watching for as long as you make them - they are just stunning every time and never lack knowledge or humor!" -- YFilmmaker
Here's What You Get
BONUS MATERIAL AND FUTURE LECTURES
Available in days
days after you enroll
THE END BITS...
Available in days
days after you enroll
"This was a great course, similar to the YouTube channel. Not just about streaming but also other great tips for production and home studio setup. Much appreciated!" - Brandon

"Thank you ever so much for simply/clearly explaining how to video stream w/o speaking in techno tongues like the rest of the geeks :)" -Tommy



"Thank you for your excellent course, it was just what I needed to start having a go at live streaming." - Richard

"Fantastic information - so easy to understand. Thank you so much." - Tim

"I was already further along but still able to get useful information out of this (excellent, as always) course. I will absolutely recommend it to anyone who needs it!" - Robert

"Excellent as always, thanks." - Michael

Your Instructor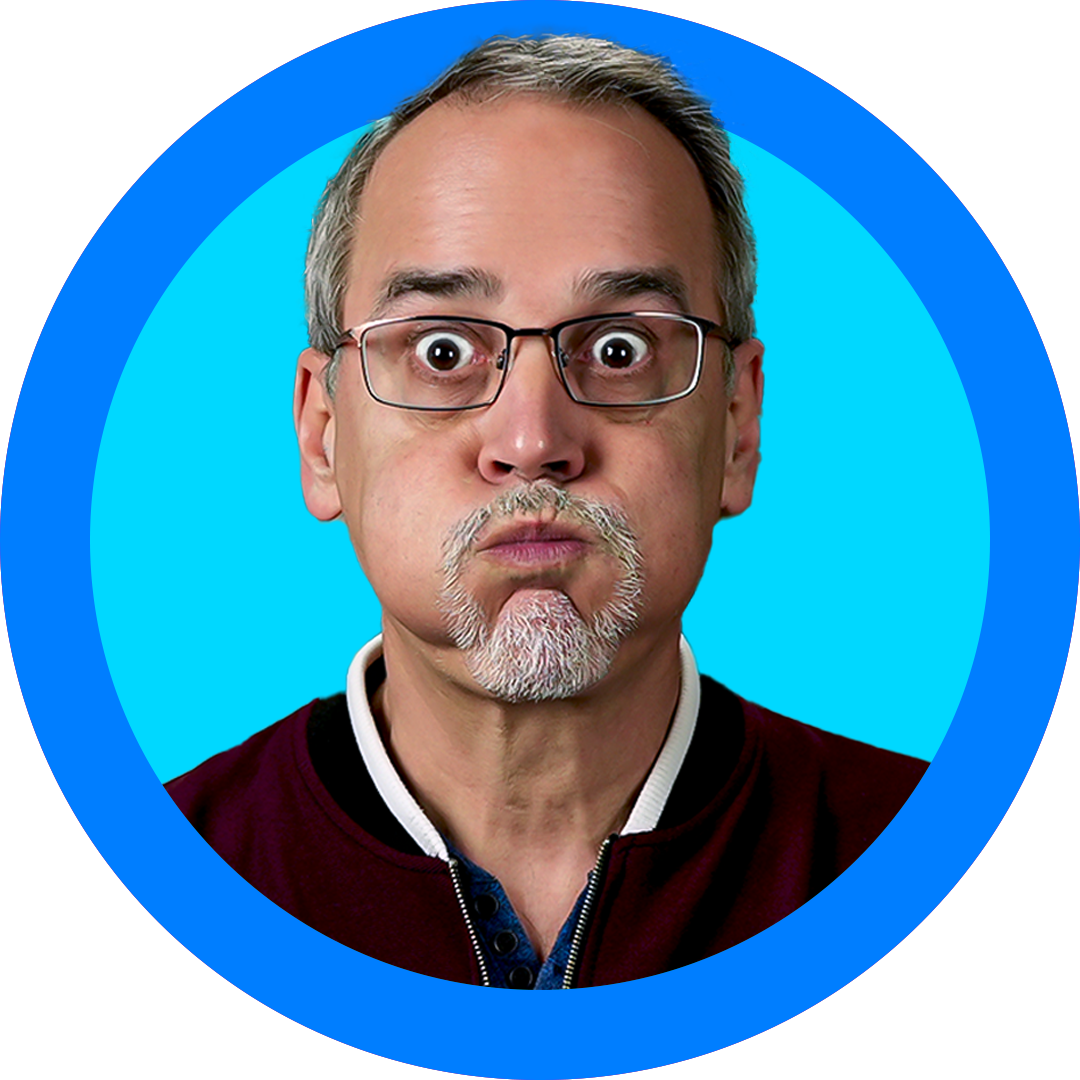 HELLO!
I'm Kevin, and many know me as the "Basic Filmmaker".
I'm more interested in what other people have to say than talking about myself, but if you must see some creds then GO TO THIS PAGE for a bio about me.


Otherwise, let's carry on and get some learning done.


Kevin - Basic Filmmaker
Frequently Asked Questions
When does the course start?
It's ready the second you enroll. You can start right away, or take as much time as you want.
How long do I have access to the course?
Forever.
Who is the course designed for?
Anyone who is interested in learning how to live stream without all the complicated blah-blah.
Are there any prerequisites for the course?
Nope.
What do I need to watch the course?
Any device - phones, tablets, computers or TVs, 24 hours a day, 7 days a week, anywhere in the world.
What if I think I already know all about it?
You can take the course as a refresher, but if you're walking in with the attitude you already know all about this, then don't take the course. You won't learn anything. TIP: That applies to everything you learn.
What if I have another question?