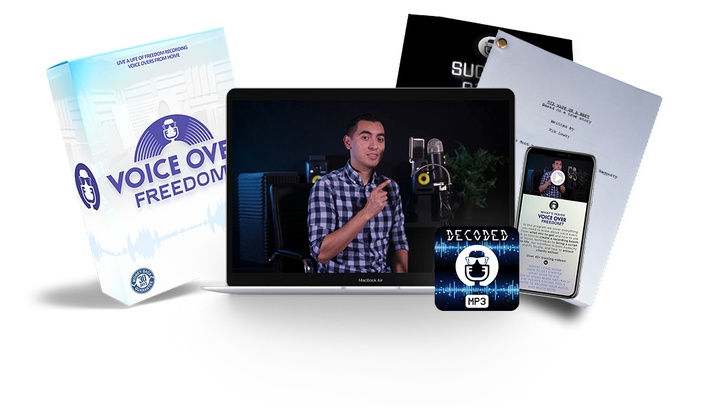 VOICE OVER FREEDOM COURSE
Taught by a Professional Voice Over Artist
THIS IS MOST UNUSUAL FOR ME.
I NEVER send people away from the university, EVER.
I was going to make a Voice Over course for the University, BUT, I took one that KNOCKED MY SOCKS OFF!
In short, I made a deal EXCLUSIVELY for Basic Filmmaker University Members with Chris Hernandez, a Professional Voice Over artist who has been doing this full-time for over 10 years, and making money doing it.
He DOES NOT offer discounts to ANYONE, EVER, but I was able to (after much negotiation) get Chris to offer a $200 discount off his course to UNIVERSITY MEMBERS ONLY!

If you want to improve your voice (who doesn't) or want to break into the field of Voice Over acting and make money doing it, I HIGHLY suggest you head over to Chris' Voice Over Freedom course now.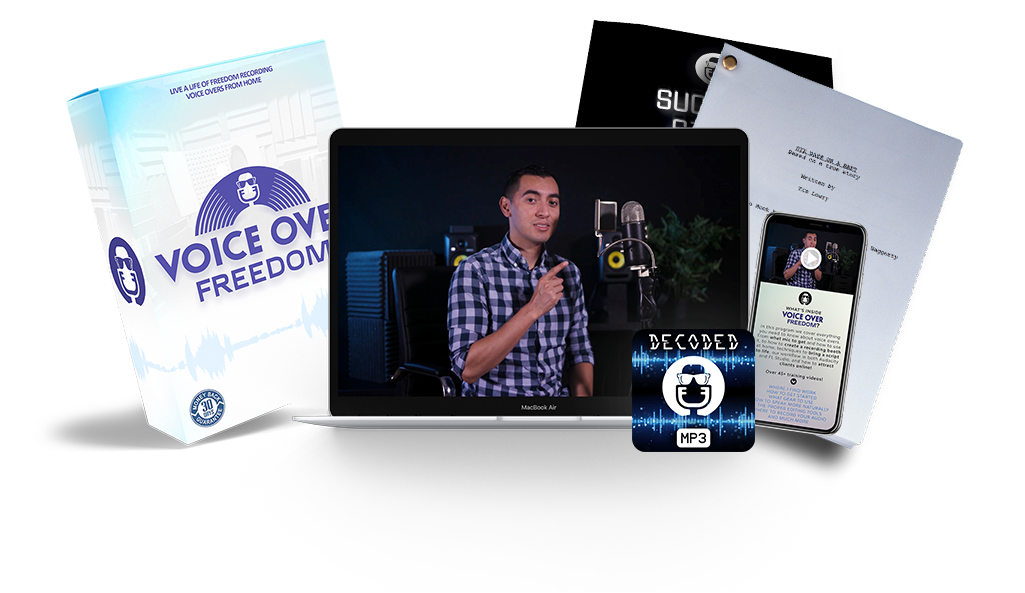 CLICK HERE TO GET THE $200 DISCOUNT or click HERE TO GET THE $29 MINI-COURSE and see if Chris is the right guy for you (he is).
And don't forget to come back. :)
My Best,
Kevin (Basic Filmmaker)
You can better your voice right now, or go all-in and become a paid Voice over Artist!
Other Free and Paid Courses