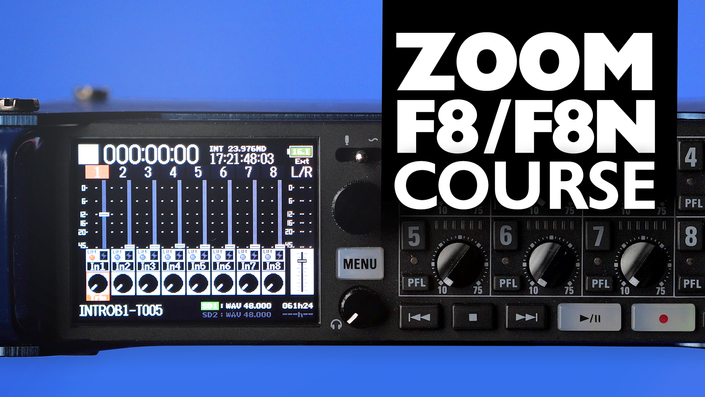 ZOOM F8 AND F8N
Getting the Most from Your Recorder

The Zoom F8 & F8n are amazingly capable field recorders designed primarily for film production and film sound design, but can also be used for podcasting, music recording, and many other types of recording.
They are deep products with lots of settings and nuances.
This can be daunting at first, but we'll cover the things you need to know to get up to speed and making some great recordings for your film projects!
In this course, we'll help you understand the settings and nuances you need to know about to make great recordings
Fundamentals of recording sound like where should I set my gain trim/input level for dialogue?
Basic settings such as trim, phantom power, high pass filters, limiters, faders, pan, phase invert, etc.
Recording settings such as what to record to each SD card (Poly vs L/R), sample rate, bit depth, and dual-channel recording
Sending audio to a camera from the F8
Basics of using the F8 as an audio interface with your computer or laptop
Setting up timecode
How to use the iOS control app
How to use the F-Control physical control surface
Headphone and output routing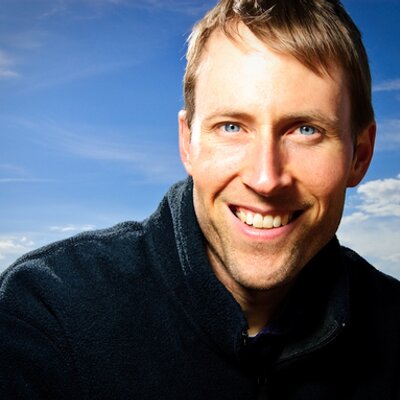 YOUR INSTRUCTOR
Curtis Judd has been recording and processing video sound for over 14 years. He specializes in corporate and short film production and post production. He is a self-professed audio enthusiast and a passionate instructor.
Other Free and Paid Courses